ABOUT US
The mission of the Johns Creek Symphony Orchestra is to enhance the quality of life for Johns Creek and north Metro Atlanta residents through the presentation of high-quality performances, educational and other outreach programs that reflect the cultural diversity of the community.
The Johns Creek Symphony Orchestra is comprised of professional musicians from all around the greater Atlanta metro area. Its Maestro and founder, J. Wayne Baughman is the Music Director & Conductor who has been a fixture on the Atlanta music scene for over thirty-five years. He aspired to bring together the very best symphonic musicians to serve Johns Creek and neighboring communities. In April of 2007, the Johns Creek Symphony Orchestra was officially incorporated as a Georgia non-profit performing arts organization.
JCSO musicians are among the finest instrumentalists in America, with an average of 16 years experience in professional orchestras. Most of the members have graduate degrees or artist diplomas in performing arts from the leading institutions of higher learning in the US, and many have received additional training in Berlin, London, Rome, Salzburg, Vienna and other leading European music centers. The members of the JCSO are committed to providing its audiences with the highest caliber of symphonic music possible.
The Johns Creek Symphony Orchestra, Inc. is a fully professional orchestra founded and incorporated on April 28, 2007. The JCSO is the result of the vision of its founder, Music Director and Conductor J. Wayne Baughman. Having worked as a music professional in the Johns Creek community since 1988, Maestro Baughman witnessed the dramatic growth of northeast Fulton County and the emergence of Johns Creek as its leading community. As commerce, education, healthcare, recreation and government institutions were created and expanded, he felt a need for a performing arts organization that would ultimately become the cornerstone of culture for Johns Creek and its neighboring communities.
Following several years of dreaming and planning, Baughman, with the help of his wife and a few supporters embarked on a two-year mission to "design" a traditional symphony orchestra whose members would be the most highly qualified symphonic musicians in metropolitan Atlanta and who were not already in the Atlanta Symphony Orchestra. The repertoire performed would be the standard repertoire of classical, light classical, Broadway and popular music performed by the great orchestras of the world.
On December 1, 2006, the same day Johns Creek became a city, Maestro Baughman assembled forty-two (soon-to-be) JCSO musicians for the First Annual St. Benedict Christmas Gala & Holiday Pops Concert. The concert was a resounding success with nearly 1,000 in attendance. This was the final inspiration needed to proceed with incorporation and planning for the first bona fide concert season.
In that Debut Season 2007-2008, four concerts were performed to critical acclaim. The JCSO has been favorably compared to the full-time professional orchestras in its performances of major orchestral works by Beethoven, Brahms, Mendelssohn and Stravinsky. Its audiences have delivered standing ovations at the close of each concert.
During the 2009-2010 Concert Season, the JCSO collaborated for the first time with a major guest choral ensemble, the 50-voice Archdiocesan Festival Choir of Atlanta in a performance of Haydn's Harmoniemesse. On February 6, 2010, the JCSO hosted its first internationally recognized soloist when pianist, Piotr Folkert, performed the Chopin Concerto No. 1 at the Chopin Tribute concert.
The milestones continue as the JCSO moves through its latest season. From sell-out crowds at the annual Christmas Gala to the performance of a first ever violin concerto, the artistic offerings continue to be exciting and inspirational.
Music Director & Conductor
J. Wayne Baughman
JCSO Music Director and Conductor, J. Wayne Baughman studied choral and orchestral conducting, earning undergraduate and graduate degrees in music education from the University of Alabama, as well as advanced studies in conducting at the University of Michigan. Upon his arrival in Atlanta in 1974 Maestro Baughman immediately became involved with the Atlanta Symphony Orchestra and Choruses and for twenty-five years was a frequent vocal soloist, chorus member and rehearsal conductor under the guidance of the late Robert Shaw. Well known for his oratorio performances as bass soloist, he collaborated with Maestro Shaw on numerous performance projects including the Mozart REQUIEM MASS, J.S. Bach's ST. JOHN PASSION, and Handel's MESSIAH. In 1990, as bass soloist, Maestro Baughman shared the honor of a Grammy Award for the Telarc recording of BELSHAZZAR'S FEAST (Walton) and CHICHESTER PSALMS (Bernstein) with Robert Shaw and the ASO. Maestro Baughman has held numerous academic and church music conducting positions in a career spanning more than 50 years.  In addition to his work with the Johns Creek Symphony Orchestra he serves as Vice-President of the Cultural Arts Alliance at Johns Creek and chairs the Legacy Center at Johns Creek Task Force.
2022-2023 Musician Roster
Violin 1
Adelaide Federici, Concertmaster (The Lynn Marie Hosty Baughman Chair), Pete Ciaschini, Kevin Chaney, Sally Gardner-Wilson, Arthur Holst, Alison James, Jeanne Johnson, Angele Lawless, Patrick Ryan, Jessica Stinson, Elonia Varfi, Rafael Veytsblum
Violin 2
Tricia Anderson, Kirsten Browning, Holly Bryan, David Edwards, Heather Hart, Tramaine Jones, Elizabeth Lamback, LuAda Malcom, Kim Padgett, Sheri Peck, Gerome Stewart, Lee Taylor
Viola
Catherine Allain, Cindy Beard, Kate Feltgen, Rebecca Jones Floyd, Cheree Mitchem, Robert Rieve, Patrick Shelc, Tracy Shealy, Kristeen Sorrells, Joli Wu
Cello
Harrison Cook, Roy Harran, Daniel Holloway, Sarah Kapps, Charae Krueger, Jessica Messere, Erica Ransbottom
Bass
David Goodwin, Peter Hildebrandt, Anna Huthmaker, Todd Markey, Miroslav Tubic
Flute/Piccolo
Nicole Chamberlain, Kathy Farmer, Molly Gareau, Candace Keach, Judith Klein, Kelly Via, Jim Zellers
Oboe
Pamela Holloway, Erica Howard, Kim Lorch, Rebecca Testerman
Clarinet/Bass Clarinet
Michael Bolick, Linda Brill, Staci Culbreth, Lauren Murphy, David Odom, Sandy Wade, John Warren
Bassoon/Contra Bassoon
Debby Grove, John Grove, Kenneth Potsic, Dan Worley, Shelly Unger
Horn
Amy Black, Alan Brown, Joshua Crook, Jay Hanselman, Michelle Kelley, David Lamm, David McCurley
Trumpet
John Bryant, Doug Guice, Patrick McAvoy, Derrick Montgomery, Paul Poovey, Jonathan Swygert, Yvonne Toll
Trombone
Josh Bynum, Tom Gibson, Hollie Lawing, Ed Nicholson, Lee Watts, Jim Wile, Devin Witt
Tuba
Bernard Flythe, Bill Pritchard, Brent Vokes
Timpani
Scott Douglas, Jerry Fields, John Lawless, Lisa Morris, Scott Pollard
Percussion
Colin Agnew, Chris Beville, Jaime Cardenas, Chris Gravely, Caleb Herron, Karen Hunt, Savanna Lawing, Joel Morris, Victor Pons
Harp
Monica Hargrave, Julie Koenig, Nella Rigell
Piano
Sara Lorusso, Deb Terning
Librarian
Traci Y. Wood
Personnel Manager
Rebecca Testerman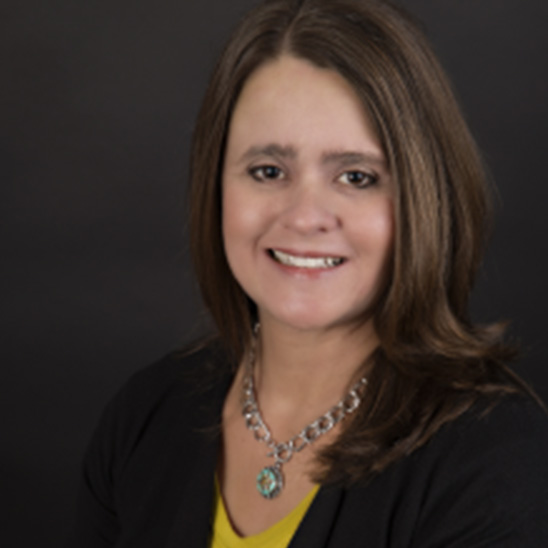 Linda Brill calls upon an extensive musical background and 25 years of arts marketing and management experience in her role as executive director of the Johns Creek Symphony Orchestra.
Originally from Cincinnati, Ohio, Ms. Brill attended the University of Cincinnati College-Conservatory of Music, and she continued her studies at Miami University (Ohio), where she received her Bachelor of Arts degree in music and Spanish. She completed her Master of Music degree in clarinet performance at Florida State University, where her role as a graduate assistant in the Graduate Music Office led her to an additional concentration in arts administration.
Ms. Brill's career in arts management began in 1995 with an internship in the marketing department of the Atlanta Symphony Orchestra. She moved back to Ohio to take a position in the marketing and communications department of the Columbus Symphony Orchestra. During her 12 years with the CSO, she touched every facet of the marketing and communications operation, from budgeting and advertising to sales, publications, branding, strategic partnership development, public relations, social media, and website development. Simultaneously, she enrolled in Franklin University's Master of Marketing and Communications program. Ms. Brill left the CSO in 2008 to establish a freelance arts marketing business, with clients that included the New Albany Symphony Orchestra, ProMusica Chamber Orchestra, and the Columbus Children's Choir.
After relocating to Atlanta with her family in 2014, Ms. Brill continued her career in arts management by serving two terms as marketing chair of the Georgia Philharmonic's Board of Directors. She has been Executive Director of the Johns Creek Symphony Orchestra since 2017.
In addition to her administrative role with the JCSO, Linda Brill is a freelance musician; a frequent guest clinician at Chattahoochee High School and Otwell Middle School; a private clarinet teacher; a clarinetist in the Johns Creek Symphony Orchestra; and most importantly, a wife and mother of three fabulous children.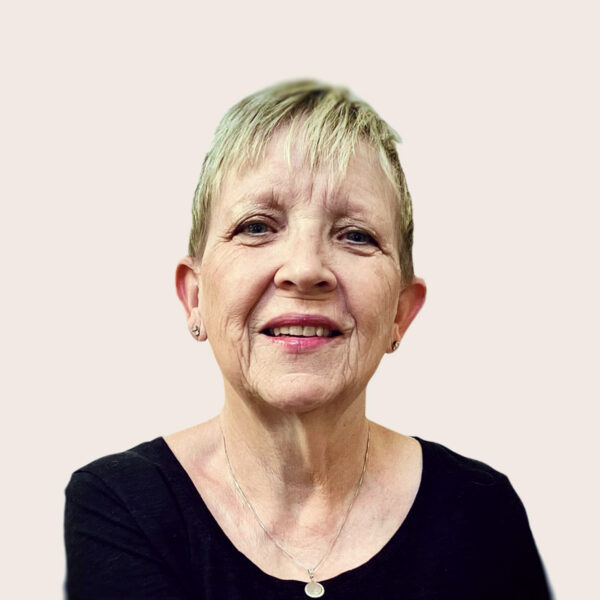 Operations Manager Karen Hunt has extensive management experience with local arts organizations and nonprofits, while owning an Artist Management Company, KH Artists Group.
Karen is a native of Atlanta and a graduate of Georgia State University, where she received a Bachelor's of Music Performance in Percussion. As an active freelance percussionist, Karen is a member of the Atlanta Percussion Trio as well as the Atlanta Ballet Orchestra, Atlanta Opera and the Columbus Symphony Orchestra. She has also performed with the Atlanta, Macon, Alabama, Savannah, Gwinnett and Charleston Symphonies. In addition to being an active freelance percussionist, she is also a founding member of Chix with Stix Percussion Group.
Karen has been a member of the Johns Creek Symphony Orchestra since its inception in 2007. Ms. Hunt is very excited to be joining the JCSO as the Operations Manager and looks forward to working with the orchestra in her new capacity.