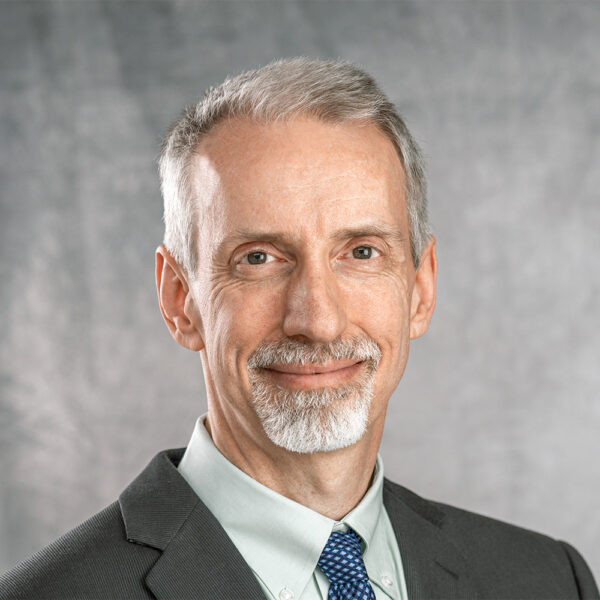 Peter Hildebrandt is an entrepreneur, business mentor, and freelance string bassist who has been a member of the Johns Creek Symphony since 2011.  He owns Aria Lights, a music stand light manufacturing business serving professional musicians around the globe.  After selling his previous business, he became Director of Global Research and Development at Steelcase, a Fortune 500 office furniture company, where he spent 13 years.
Also serving on the Michael O'Neal Singers board, he is former president of the Georgia Philharmonic and chairman of the Associated Chamber Music Players Foundation, an NYC endowment which provides grants to promote the playing of chamber music for fun.  Peter is the founder of the Georgia Chamber Music Retreat, an annual weekend event since 2002 in North Georgia.  In his spare time, he volunteers with SCORE to guide small business owners through workshops and one-on-one mentoring.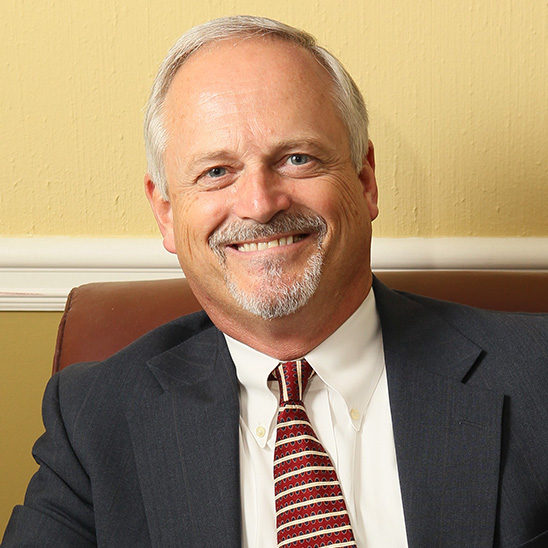 Doug Russ Doug serves as Managing Partner for Finance and Operations for Premier Logistics Partners, LLC, a 3rd party logistics business (3PL) providing shipping and logistics solutions for its customers and clients. He earned his Bachelor's degree in business and accounting from Wittenberg University and his MBA in finance from Pennsylvania State University. Upon graduation, he moved to Atlanta and has been practicing as a CPA in Georgia for over 30 years.
He also has experience providing turn-key services for business startups, as well as consulting and strategic planning for small to mid-size businesses via BizLaunch Now, a Johns Creek consultancy he founded. Doug also served as President of the Johns Creek Chamber of Commerce from 2009-2011. During this span the Chamber more than doubled to over 425 members. His vision for the JCCC saw the combined efforts of its members facilitate consistent and robust growth for the benefit of the Johns Creek business community.
He was also a member of the North Fulton Transportation Planning Task Force. Doug is an active member of Perimeter Church, where he was a founder of Boy Scout Troop 317. He has three grown children, and enjoys running, reading, tennis, travel and time with his family.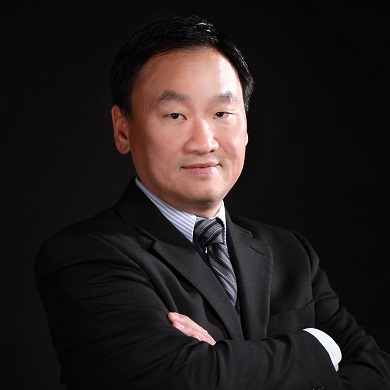 Jun Wu has over 30 years of experience in the US and China tax system.  While he started with Shanghai Tax Bureau in 1992 and came to school in the US in 1996.  He graduated from the University of Illinois at Urbana and Champaign specialized in tax and accounting. Later on he worked for PricewaterhouseCoopers for seven years as tax manager and worked in several big fortune 100 companies as tax manager and director.  He opened his CPA firm in 2001 and served many high net worth clients. He specializes in all tax areas like income tax, transaction tax (sales/use, value added tax etc), property tax and gift/estate tax.  He is also active in various charity work especially for UNICEF in China.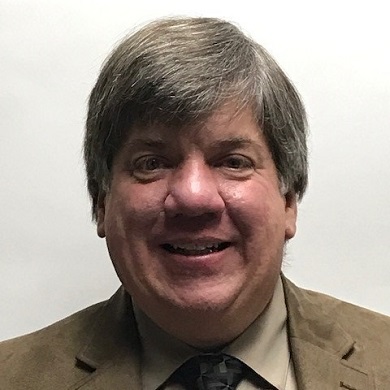 Kevin Brown has over 35 years of experience in the Atlanta arts community.  For 25 of those years, he managed volunteers and front of house operations with the Atlanta Symphony Orchestra at Atlanta Symphony Hall and Chastain Park Amphitheater.  He also managed the Atlanta Symphony Youth Orchestra and played a role in their performance during the closing ceremonies of the 1996 Olympic Games.  While with the Atlanta Symphony Orchestra, Kevin worked with classical artists ranging from Itzhak Perlman to Yo Yo Ma and popular artists ranging from Elton John to Prince.
Kevin is currently Volunteer Services Coordinator for Sacred Journey Hospice. He previously was Director of Volunteer Services at Piedmont Atlanta Hospital, where he served on the board of the Georgia Hospital Association's Georgia Society of Volunteer and Retail Professionals, (GSVRP).  He won three consecutive annual Best Practice awards from the GSVRP for "Unique and Innovative Programs focusing on Community Outreach."
Kevin is a member of the Johns Creek Chamber of Commerce.  He is the President of the Glenhurst Homeowners Association and also directs the Social Committee.
Kevin received a Bachelor of Science degree from Mercer University, Atlanta.  He enjoys collecting antique arcade games, slot machines, phonographs and radios – including a 1946 and a 1958 jukebox.  A resident of Johns Creek for over 20 years, he enjoys spending time with his wife, Jann, and two boys, Nick and Luke.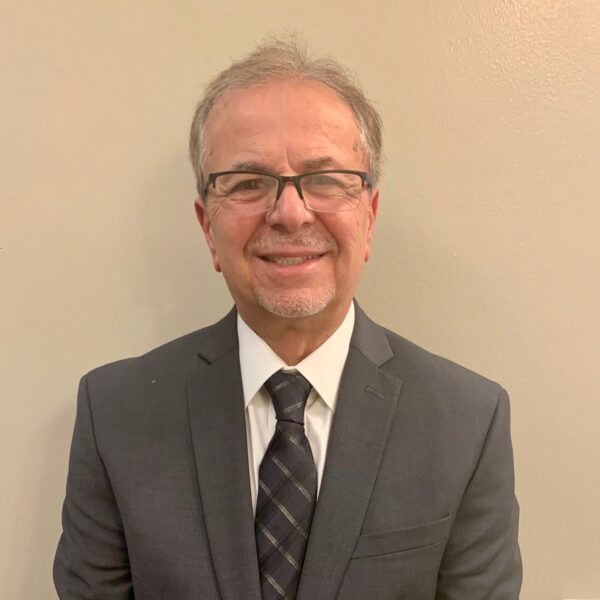 Ali Adabi serves as President of Adabi Diners LLC which proudly owns and operates Culvers of Johns Creek. A Persian-American, Ali relocated to the US in 1977 and over the last 40 years developed into a serial entrepreneur participating in the restaurant and real estate industries. Through Culvers Ali engages and supports the Johns Creek community including businesses, churches, schools and non-profit organizations.
Outside of work Ali enjoys traveling, listening to the likes of Andrea Bocelli, and spending time with his two sons Jonathan and Joseph."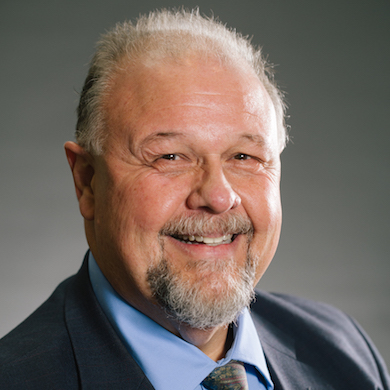 Tim Aucoin is a nationally recognized music educator and bassist. He is a native of New Orleans, but now resides in Atlanta, GA. Tim has performed internationally with many diverse acts such as Grammy nominated jazz vocalist – Nnenna Freelon, the Glenn Miller Orchestra, the Mamas and the Papas, Allen Toussaint, Pete Fountain, Luther Kent and Trickbag, and the Georgia Symphony Jazz Orchestra. He continues to be active in the Atlanta jazz and commercial music community. In addition to recording as a sideman, he has released two albums of original jazz music, "Swing First, Think Later," and most recently, "Mystified," by his band, Professor Aucoin and the Jazz Scientists.  Tim has served as President of the Georgia Association of Jazz Educators and is a past director of the Atlanta All-Star Grammy Jazz Band. Jazz ensembles under his direction have performed at the International Association of Jazz Educators and Jazz Education Network Conferences.   While Performing Arts Department Chair and Orchestra Director, North Springs High School was named a "National Grammy Signature School." Under his direction, the Northview High School Chamber Orchestra was a featured performer multiple times for the Georgia Music Educators Association In-Service Conference. The ensemble was also featured three times at the Midwest International Band and Orchestra Clinic in Chicago. The Northview Chamber Orchestra represented the State of Georgia in Austria and the Czech Republic for "Mozart: 2006" – a 250th Celebration. The Northview Chamber Orchestra has also been featured at the National School Board Association Conference. Tim has several compositions for alternative style strings published by Alfred Music Publishers, JW Pepper My Score, and Gamba Music. In addition to degrees from Loyola University in New Orleans, he holds an Educational Specialist Degree from Georgia State University. Tim has been named a Georgia ASTA Music Educator of the Year, GMEA Music Educator of the Year, and was recently named the Atlanta Federation of Musicians Music Educator of the Year. He has served as adjunct faculty at Loyola University of New Orleans, Georgia State University and the University of North Georgia. Tim has recently retired as the director of orchestras at Northview High School and Chairman of their Fine Arts Department.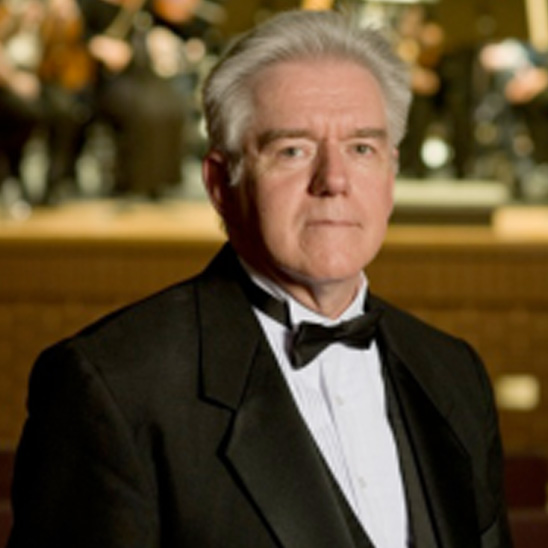 JCSO Music Director and Conductor, J. Wayne Baughman studied choral and orchestral conducting, earning undergraduate and graduate degrees in music education from the University of Alabama, as well as advanced studies in conducting at the University of Michigan. Upon his arrival in Atlanta in 1974 Maestro Baughman immediately became involved with the Atlanta Symphony Orchestra and Choruses and for twenty-five years was a frequent vocal soloist, chorus member and rehearsal conductor under the guidance of the late Robert Shaw. Well known for his oratorio performances as bass soloist, he collaborated with Maestro Shaw on numerous performance projects including the Mozart REQUIEM MASS, J.S. Bach's ST. JOHN PASSION, and Handel's MESSIAH. In 1990, as bass soloist, Maestro Baughman shared the honor of a Grammy Award for the Telarc recording of BELSHAZZAR'S FEAST (Walton) and CHICHESTER PSALMS (Bernstein) with Robert Shaw and the ASO. Maestro Baughman has held conducting positions at the State University of New York at Cortland and Brevard Music Center. He also served as music director at Peachtree Christian Church in Atlanta for nine years where his performances of major choral-orchestral works received critical acclaim. Maestro Baughman is recently retired from liturgical music.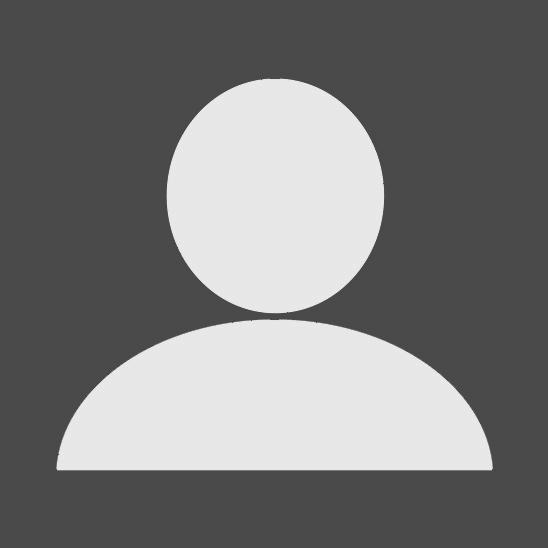 Pamela Boles currently serves as a Judge in Forsyth County Magistrate Court and Municipal Court, City of Cumming. She is a member of the State Bar of Georgia, the Council of Magistrate Court Judges, the Council of Municipal Court Judges, and National Association of Women Judges, just to name a few.
Pamela started her career as a Registered Nurse and has maintained her RN to date. She has a Masters Degree in Health Care Administration and a Doctor of Jurisprudence.
Pamela served in the U.S. Army for over 20 years with multiple deployments, and she retired as a LTC. She is a charter member of the Women in Military Service of America – Women's Memorial in Washington D.C., and is a Founding Member of the National Museum of the United States Army. Pamela taught for the U.S. Army at various installations and locally at Lanier Technical College, Forsyth County Campus.
Pamela is an active member of the Johns Creek Rotary Club and has served in various positions, including past president of the club. Over the course of her career, she has been a member of a variety of other organizations and has served on a variety of boards.
Pamela loves to travel and experience new and interesting places.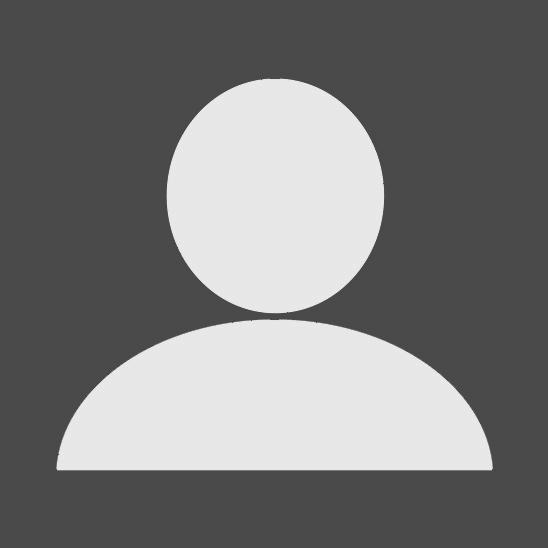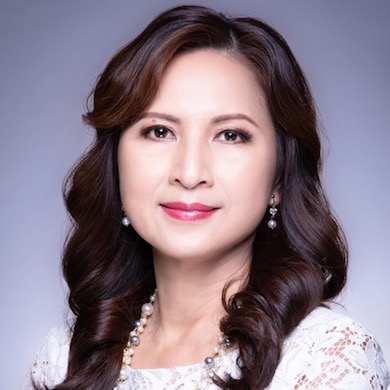 Amy Chang A talented and accomplished musician, Amy Chang has brought the beauty of music to audiences everywhere, switching seamlessly between violin and viola throughout her 25-year professional performing career. During this time, she played with world-renowned conductors and soloists while touring around the globe with the Houston and Atlanta Symphony Orchestras. Amy's professional tenure began in Houston, where for over 14 years she performed with the Houston Ballet Orchestra, the Houston Grand Opera Orchestra, and the Houston Symphony Orchestra. In 2003, Amy moved to Atlanta, Georgia where she performed regularly with the Atlanta Symphony Orchestra and the Atlanta Opera Orchestra where she served as Acting Viola Principal. She was also a violist with the Atlanta Ballet Orchestra from 2005-2017. During her musical career, Amy has produced numerous recordings with the Houston Grand Opera, the Houston Symphony Orchestra, and the Atlanta Symphony Orchestra, which were the recipients of several Grammy Awards. In addition to her performances with nationally recognized orchestras, her talents have delighted audiences across the United States and the globe in a variety of guest appearances. As an active chamber music musician, Amy was a regular guest artist at the Texas Music Festival and performed in numerous chamber music concerts in Atlanta, Houston, Michigan, and Hong Kong. Amy was also invited to teach violin at the Interlochen Music Festival in Michigan and as viola faculty at the Asian Youth Orchestra in Hong Kong from 2009-2013. In 2016, she was appointed as a viola coach for the Harpa International Music Academy in Reykjavik, Iceland, and was invited to give a viola masterclass at the College of the Nanyang Academy of Fine Arts School of Music in Singapore in 2019. Amy was also a violin and viola teacher at the Agnes Scott College in Decatur, Georgia from 2011-2018, where she served as a Director of the String Chamber Ensemble.
After more than 25 years of performing on world-class stages, Amy and her husband William Pu founded the William Pu Music Academy in Alpharetta, Georgia in 2014. The William Pu Music Academy is a prestigious pre-college music academy that is dedicated to providing high-quality lessons to K-12 students of all playing levels. Amy's passion for music education has helped many of her violin and viola students win prestigious honors. Under her tutelage, her students have won national and international competitions, participated in the Georgia Governor's Honors Program, won sections and principal positions in the local youth orchestras and all-state orchestras, and received scholarships in prestigious university music conservatories and programs. In 2019, Amy and her husband William also founded the Atlanta Festival Academy. The Atlanta Festival Academy (AFA) is a non-profit organization, the first of its kind international classical music festival hosted in the Southeast region of the United States. It has attracted young musicians, renowned instructors, and world-class performers from around the world. The AFA offers a myriad of resources and opportunities for helping the next generation of classical music artists. In 2021, Amy and William founded the Atlanta Festival Chamber Orchestra and Atlanta Festival Sinfonietta to offer young musicians the opportunity to explore the rich and challenging literature of the orchestra repertoire.
While Amy has enjoyed a lifetime of musical success in the United States, her talents and values trace to her upbringing in Asia. Born in Kaohsiung, Taiwan, she came to the United States in 1982 to continue her music studies after winning the 1st prize in the Taiwan National Music Competition. After graduating from the High School for the Performing and Visual Arts in Houston, Texas, Amy was offered a full scholarship to study at Rice University's Shepherd School of Music as a violin performance major and was honored to keep receiving the full scholarship for her six years of studying at the Shepherd School of Music. She received her Bachelor of Music degree in 1989, and followed in 1991, with her Master of Music degree, also at Rice University.
Amy and William were honored to represent the Global Federation of Chinese Business Women Atlanta Chapter as recipients of the 7th Annual "Exemplary Couple Award" at the 2019 GFCBW World Congress in Bangkok, Thailand. Amy will be appointed as the 4th President of the Global Federation of Chinese (Taiwanese) Business Women of Atlanta in 2023.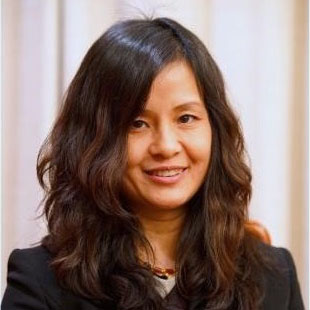 Dr. Ping Helen Chen is Managing Director at Otogentics, which specializes in genetic testing for multigene and complex genetic diseases. She was a graduate from the University of Chicago, and awarded the best dissertation in biomedical research by the Pritzker School of Medicine and recognized for outstanding performance in the field of Biochemistry and Molecular Biology by the Department of Biochemistry and Molecular Biology. Dr. Chen was a tenured faculty member at Emory University School of Medicine. She is currently the managing lab director for clinical testing and test development with clinical lab director licenses from GA and NY. She has received grant awards from NIH, March of Dimes Foundation of Birth Defect Research, and Human Frontier Science Program, European Union. The studies led by her have been published in scientific journals including Nature Genetics, Nature Cell Biology, and PNAS. In addition to teaching and training graduate and medical students, and post-doctoral fellows, Dr. Chen has served as a reviewer for NIH for research grants and fellowship applications.  She also participates frequently in international science program reviews including UK Wellcome Foundation.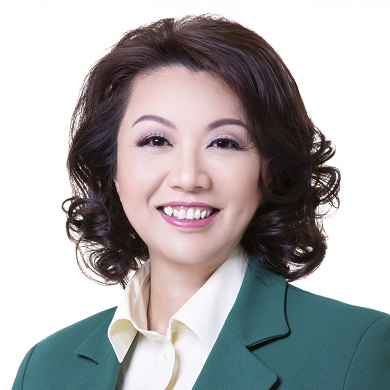 Back in 2003, Ting Chiu, Ms. Ting to those close to her, was a contented Montessori teacher. With her caring attitude and devotion to education, this talented, well-educated woman was making a name for herself in her career. An unfortunate event changed her view on life, realizing that people needed basic financial literacy. With the help of World Financial Group, she took up the cause of educating people with financial knowledge and providing solutions to build and protect wealth for families. She quickly evolved into a more decisive, inspirational leader, receiving honors and accolades, because she believes that people can always be helped by teaching them the basics of personal financial strategies.
Ting, who has impeccable personal ethics, with well-developed principles of strong family values, is changing families' lives in very positive ways and, with her business skills and abilities, has helped others become proponents of financial literacy as well. Indeed, this selfless dedication, hard-work, and single-minded focus on her cause helped Ting get her promotion to Executive Vice Chairman in 2015. She is currently managing over 300 licensed agents across 15 states and serving clients in over 30 states.
She added to her qualifications by receiving her designation as a Certified Financial Educator (CFEd), by becoming a Certified College Planning Consultant, and by becoming a Registered Representative with Transamerica Financial Advisors, Inc. Ting, highly regarded in her community, is active in her church and is involved in several nonprofit organizations.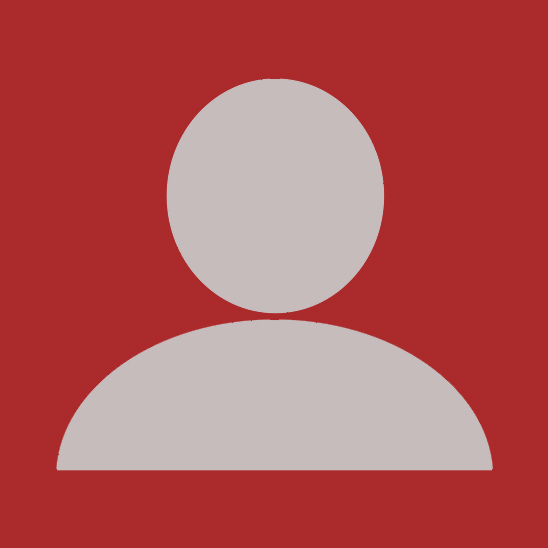 Erin Elwood practices law in Roswell and is proud to be an active resident and small business owner in Johns Creek. She is an owner of Johns Creek Books, the only independent bookstore in the city.  She also serves as a member of the Johns Creek City Council.  She completed her undergraduate work at Agnes Scott College, before earning a JD from Georgia State University College of Law and Masters of Library & Information Science from Valdosta State University.
Erin is in a phase of her life where she wants to prioritize things of beauty — whether literary, visual, or musical arts or the natural environment.  She lives in the Rivermont community with her husband Mark, a freelance visual artist and folk historian, and son Anders.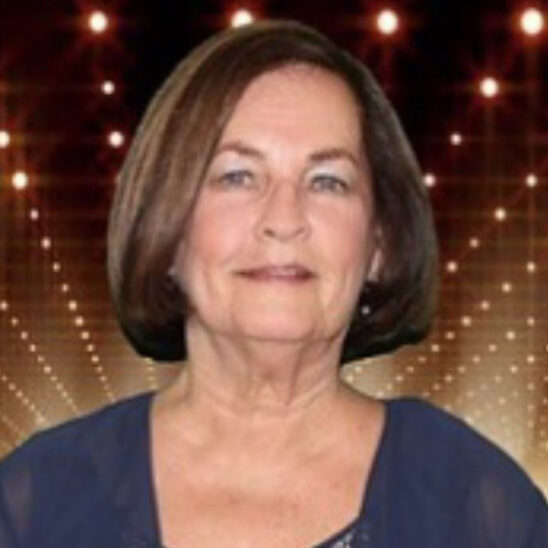 Angela Harvey is a retired educator with a masters degree in Middle Childhood Education. She was selected to Who's Who Among American Teachers and was Teacher of the Year.
Angela enjoys being a community volunteer and supporting the arts. She is a charter member and on the board of the Rotary Club of Johns Creek-North Fulton. She has been a recipient of the Rotarian of the Year and the Service Above Self awards. She serves on the Board of Leadership Johns Creek and is a member of the Johns Creek Arts Center Guild. She also is a member of the Johns Creek Historical Society and Bellmere Garden Club. Additionally, Angela serves on the Beautification Board's Secret Gardens of Johns Creek Tour Committee.
Angela attends Johns Creek Presbyterian Church.  She was married to the late Hubert (Bud) Harvey and has three children and three grandchildren.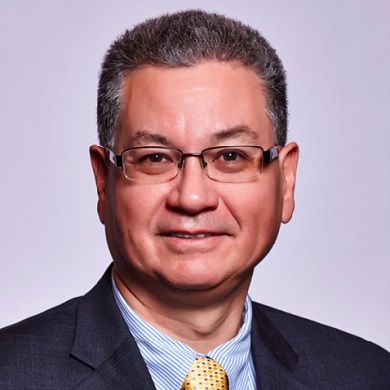 Arthur Holst retired from a successful 30+ year career in hospitality in 2019.  He now pursues his passions in leadership, music and performing.
His executive career involved leading large and varying teams supporting over 5,500 hotels around the globe.  Arthur led operations for various divisions, including the IHG Army Hotels portfolio within the PAL (Privatization of Army Lodging) program, a multi-billion dollar relationship between the U.S. Army and the private industry to improve the condition of on-post lodging facilities for soldiers, their families and government travelers, and to provide for the facilities' long-term sustainability.
Arthur served in various senior positions within global hotel organizations such as IHG, Stouffer Hotels (now Marriott), Omni Hotels and elsewhere. Arthur oversaw the development of, and opened numerous assets, including flagship Holiday Inn® and Hotel Indigo assets.  As the operational VP, he also assumed overall leadership of many hotels in the U.S., working with key ownership groups.  His work in leading those assets resulted in receiving the IHG "Presidents Award of Excellence."
Arthur worked extensively in leadership within IHG's managed hotels division, overseeing hotels within the full service, limited service and extended stay divisions as a regional vice president and vice president. Arthur and his teams received many awards for their work, including multiple IHG "Presidents Award of Excellence" the global "Knights Award" in 2012, and the President's Award from Coca Cola for work with veterans and soldiers and multiple COO awards from the Americas.
Arthur attended the North Carolina School of the Arts in Winston-Salem and The Manhattan School of Music in New York City, both globally recognized centers of excellence for musicians.  He has resided in Johns Creek with his spouse Robyn Kanner, and their daughter Erin, since 1997.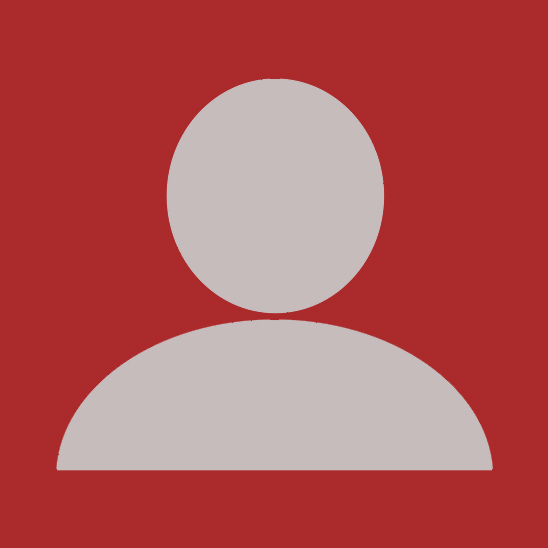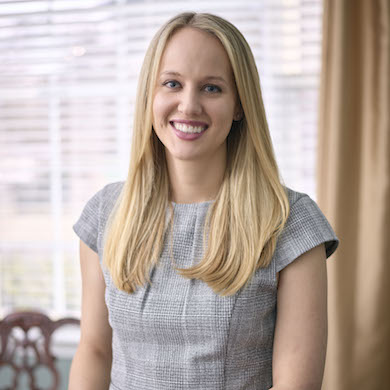 Rachel Keller Rachel is an attorney with the firm Hill & Watchko, LLC in Alpharetta where she focuses her practice on estate planning, probate, and related fields. Rachel enjoys assisting clients, whether it is planning for the future or navigating the probate process after the loss of a loved one.
A native Georgian, Rachel spent her childhood in Athens, Georgia. She later returned to Athens, graduating from the University of Georgia with a degree in Family and Consumer Sciences. Rachel earned her law degree from Cumberland School of Law at Samford University. Rachel's musical skillset is minimal, but that does not keep her from appreciating musical talent, like that provided by the JCSO.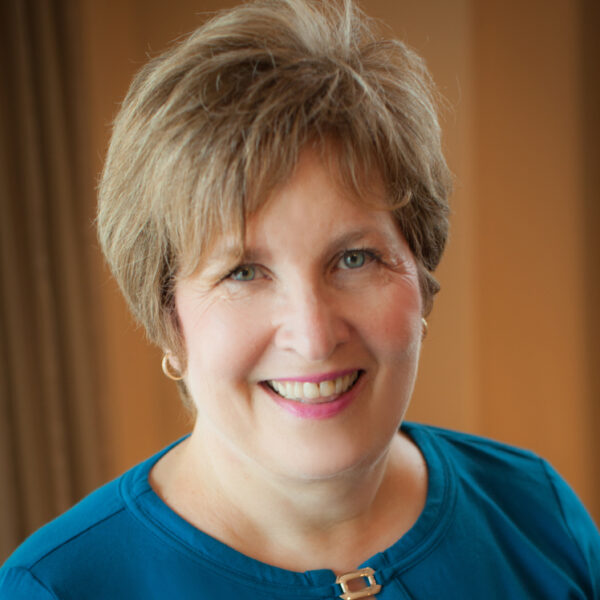 Marilyn Margolis is CEO of Emory Johns Creek Hospital. She began her career at Emory Healthcare more than 35 years ago at Emory University hospital as a staff nurse in CCU.  After caring for patients at the bedside for 15 years, she went to the Emergency Department as the Unit Director and began a career in leadership roles at EHC that included Director of nursing for emergency services and neurosciences, and Nursing Director for Operations.  Marilyn has extensive experience leading quality initiative teams throughout the Emory Healthcare system in areas such as Emergency Services and ICU at Emory University Hospital and Emory University Hospital Midtown.  She has also worked with teams to develop operational changes with patient flow and transfer services.  Marilyn has been a champion for patient and family centered care and has worked with patient/family advisors to institute change with patients and family input.
Marilyn came to Emory Johns Creek Hospital in early 2011 and was named CNO in August 2011.  In April 2013, Marilyn was promoted to Vice President of Operations in addition to her CNO role.  On September 1, 2014, she was named interim Chief Executive Officer before being named permanent CEO in January 2015.
Notably, Marilyn is the recipient of the Nursing Management's Visionary leader award in 2007 and the Georgia Hospital Association's 2013 Lifetime Achievement Award.  In October 2017, Marilyn received the Distinguished Nursing Achievement Award, which is awarded to an Emory School of Nursing alumnus whose career has demonstrated continuous and exemplary contributions to the profession of nursing and/or healthcare.
Marilyn received a master in nursing administration from the Nell Hodgson Woodruff Emory University School of Nursing.  She also has done post graduate work at Harvard Business School and the Woodruff Leadership Academy.  In 2017, she was appointed and currently serves as Chair of the Johns Creek Chamber of Commerce, and is an active Board Member of the Johns Creek Advantage.  Additionally, Marilyn is a member and is the President-elect of the Rotary Club of Johns Creek.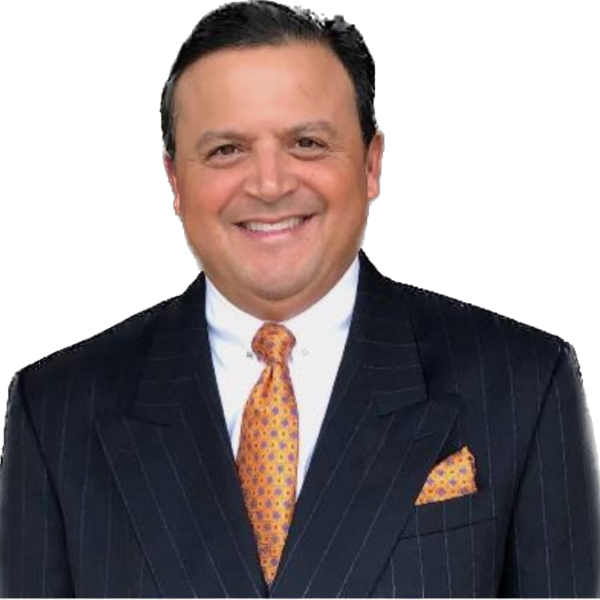 Orlando Ojeda has led the team at Full Circle Restoration and Construction Services, Inc. for nearly 3 decades, as well as predecessor companies Aqua Removal Technologies, Moisture Removal Technologies, & Full Service Restoration.
Full Circle is a leading Atlanta-based disaster restoration and reconstruction company with a premier list of clients. Prior to having his own company, Orlando was employed by former industry leader Cargocaire Engineering Corp., a Munters subsidiary, where he learned the specialty areas of disaster response and recovery, emergency mitigation, restoration, reconstruction, environmental moisture control, property insurance claims facilitation and insurance claim-related documentation. Orlando continues to learn, serve, and educate by participating in and supporting commercial and institutional customers and clients in positions of leadership with trade organizations like he has held on the Board of Directors for BOMA Georgia and as Secretary and Founding Member of the Georgia Bio Recovery Association (GaBRA).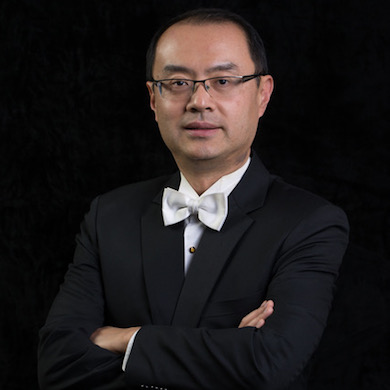 William Pu The distinguished Chinese-American violinist, William Pu, has served in key roles for two of the premiere orchestras in the United States. For the past twenty-five years, Mr. Pu was the Assistant Concertmaster for the Houston Symphony Orchestra and the Associate Concertmaster for the Atlanta Symphony Orchestra. Born in Shanghai, Mr. Pu graduated from the Shanghai Conservatory of Music before coming to the United States. He studied with renowned teachers like Fredell Lack, Camilla Wicks, David Cerone, and Emanuel Borok. Mr. Pu was the National Winner of 1990 Music Teachers National Association Competition (MTNA) and has received many awards in national and international competitions.
At the age of twenty-three, Mr. Pu won the national audition and was appointed by Christoph Eschenbach to become the youngest ever to serve as the Assistant Concertmaster of the Houston Symphony Orchestra. In 2002, Mr. Pu again won the national audition to become the Associate Concertmaster of the Atlanta Symphony Orchestra. During his tenured years with the Houston Symphony Orchestra and the Atlanta Symphony Orchestra, Mr. Pu led both as acting concertmaster, on tours, and on recordings. He was featured as a soloist on many occasions, and collaborated with distinguished artists such as Robert Spano, Christoph Eschenbach, Yo-Yo Ma, Lang Lang, and Itzhak Perlman. Mr. Pu was invited as a guest concertmaster with the Dallas Symphony Orchestra, the Columbus Symphony Orchestra, and the Hong Kong Sinfonietta. In addition to his busy performing schedule, Mr. Pu actively played chamber music with his colleagues and friends in Houston, Atlanta, Hong Kong, and China.
Mr. Pu was invited to be the featured soloist with the Wroclaw Philharmonic in Poland, Ohio Chamber Orchestra, Texas Music Festival Orchestra, Moore School of Music Orchestra at University of Houston, Grand Forks Symphony Orchestra etc. In 2005 and 2010, Mr. Pu was invited to perform in Beijing and Shanghai as a member of the orchestra comprised of the top one hundred Chinese musicians from around the world.
Teaching has long been Mr. Pu's passion. In 1989, Mr. Pu received the Dorothy Starling Foundation Scholarship to become a teaching assistant to Fredell Lack at the University of Houston. For many years in the summer, Mr. Pu was invited to teach at the Texas Music Festival, the Asian Youth Orchestra in Hong Kong, the Harpa International Music Academy in Reykjavik, Iceland, and continues with the National Taiwan Symphony Orchestra (NTSO) International Youth Orchestra Camp. His students are now in many professional orchestras and top music schools in the United States and abroad.
Since 2014, it was due to his love of music and deep commitment to provide educational opportunities for young musicians, Mr. Pu and his wife, Amy Chang, have founded following educational institutions in Atlanta:
William Pu Music Academy (2014), a successful pre-college music school dedicate to providing high quality lessons to all level students start from age 4.
Atlanta Youth Orchestra (2016), a premium summer youth ensemble that provide professional orchestra training and performance opportunities for young musicians throughout metro Atlanta.
In 2019, together with his wife Amy Chang founded the Atlanta Festival Academy. The AFA was successfully launched as an international platform of music collaborations and performances for young musicians around world. In 2021, they founded the Atlanta Festival Academy orchestras which offers the young musicians to explore the rich and challenging literature of orchestra repertoire.
Mr. Pu has been awarded as a recipient of the "Outstanding Georgia Citizen" by Governor of the United State of Georgia, Brian P. Kemp. Mr. Pu received the certificate of appreciation from the ambassador Roger Wise at the Opening Ceremony of the Inaugural Atlanta Festival Academy on July 21, 2019.
Mr. Pu was nominated by Mr. Wise to receive the award, given to Georgians who go above and beyond in their dedication to the well-being of the state. The award certificate text captures the nature of the honor: "May this Outstanding Citizen be afforded every courtesy as a Goodwill Ambassador from Georgia in her travels to other states, to nations beyond the borders of the United States of America, or wherever he may hereafter travel or reside. Thank you for your service to our State."
Mr. Pu has been engaging and volunteering to his community. He is in the Legacy Center Task Force, Johns Creek Symphony Orchestra Partners and as the board member of the Emory Hospital Johns Creek.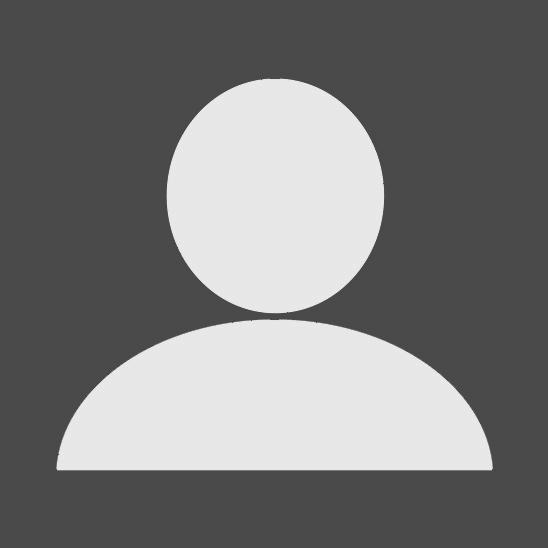 Karen Robertson-Wall is currently in the process of pursing the Certified Financial Planner professional designation. She has been in the financial services industry for over 40 years, and with her current firm for 25-plus years.
Karen began her career on the municipal trading desk at Kidder Peabody, and then she moved to Dean Witter Reynolds on the retail side. She jumped at the opportunity available to her by A.G. Edwards & Sons, Inc. to move her clients for better personal service. (A.G. Edwards & Sons, Inc. was purchased by Wachovia Bank, and then was acquired by Wells Fargo). She earned her Bachelors of Science degree from Reinhardt/Emory and finished her MBA program at Reinhardt in May 2016.
Karen grew up in Wichita, Kansas. She has lived in the suburbs of Atlanta for over 45 years, including Dunwoody, Alpharetta, and Milton. A widow, she has three successful children: one in the medical sector, the other two in the small business sector. She has also has five grandchildren that are great fun! In her spare time, Karen enjoys race-walking, walking the dogs (two), exercising, bicycling, sailing, walking on the beach, listening, and reading books.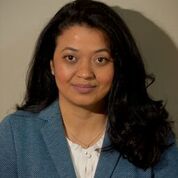 Diana Weitz is a Learning Team Manager at State Farm Insurance.  In her 20 year career in State Farm she has held various leadership roles, currently leading a team responsible for the facilitation of new and existing employee training across the enterprise. An insurance professional, Diana has obtained her Chartered Property and Casualty designation and is near completion of the Fellow, Life Management Institute designation.
Diana earned her BS from William Paterson University and her MBA from Dowling College.  A northeast native, raised in NJ and lived in NY and PA, Diana relocated to Alpharetta in 2015.  Diana along with her husband spend most weekends on various bleachers supporting their two active daughters.