Join JCSO's Double Brass Quintet at the Johns Creek International Festival as they perform a concert from 1:30 p.m. to 2:00 p.m. reflecting music from the diverse cultures of our city. This is a FREE event. No tickets are required for admission.
This performance is generously supported by Music Performance Trust Fund.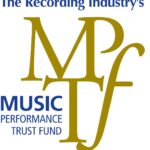 For additional information about the International Festival, visit the City of Johns Creek's website at https://www.johnscreekga.gov/recreationandparks/special-events/international-festival
Johns Creek Symphony Orchestra cares about the health and welfare of our audience, volunteers, and musicians. We will continue to follow COVID-19 related governmental and CDC guidelines.
Warning – Under Georgia law, there is no liability for an injury or death of an individual entering the premises if such injury or death results from the inherent risks of contracting COVID-19. You are assuming this risk by entering the premises.