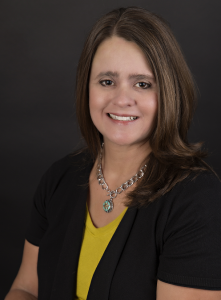 Linda Brill, Executive Director
Linda Brill calls upon an extensive musical background and 22 years of arts marketing and management experience in her role as the next executive director of the Johns Creek Symphony Orchestra.
Originally from Cincinnati, Ohio, Ms. Brill attended the University of Cincinnati College-Conservatory of Music, and she continued her studies at Miami University (Ohio), where she received her Bachelor of Arts degree in music and Spanish. She completed her Master of Music degree in clarinet performance at Florida State University, where her role as a graduate assistant in the Graduate Music Office led her to an additional concentration in arts administration.
Ms. Brill's career in arts management began in 1995 with an internship in the marketing department of the Atlanta Symphony Orchestra, where she met world class musicians and learned best practices from the inside of a tier one orchestra. She moved back to Ohio to take a position in the marketing and communications department of the Columbus Symphony Orchestra. During her 12 years with the CSO, she touched every facet of the marketing and communications operation, from budgeting and advertising to sales, publications, branding, strategic partnership development, public relations, social media, and website development. Simultaneously, she completed graduate coursework towards a Master of Marketing and Communications degree at Franklin University. Ms. Brill left the CSO in 1998 to establish a freelance arts marketing business, with clients that have included the New Albany Symphony Orchestra, ProMusica Chamber Orchestra, and the Columbus Children's Choir.
Since relocating to Atlanta with her family in 2014, Ms. Brill has continued her career in arts management and has served two terms as marketing chair of the Georgia Philharmonic's board of directors. She is also a frequent guest clinician at Taylor Road Middle School, Chattahoochee High School, and Northview High School; a private clarinet teacher; and a clarinetist in the Johns Creek Symphony Orchestra.
Linda Brill and her husband, Eric, reside in Alpharetta with their three children.