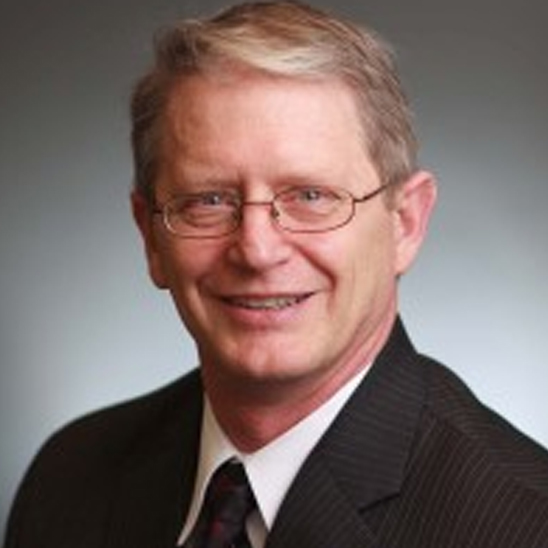 Craig Carter is proud to say he is a retired officer of the United States Coast Guard, Officer in Charge USCGC, 1978-2003, Pensacola, Florida. Craig made his way to Johns Creek where he settled with his wife and family and embarked on a career as a Financial Advisor for Ameriprise Financial Services based in Alpharetta, GA. There he seeks to focus on retirement strategies, cash flow management, tax planning, investments, insurance and saving for education.
As a Chartered Retirement Planning Counselor, he has attained high scores for client satisfaction, the Ameriprise President's Recognition Award, is part of the Million Dollar Round Table as well as the College for Financial Planning Alumni Association. Craig is also a founding member of the Johns Creek Chamber of Commerce.
When not attending to his client's needs or those of the JCSO, Craig enjoys spending quality time with his family along with boating, golfing, camping and just about any outdoor activity.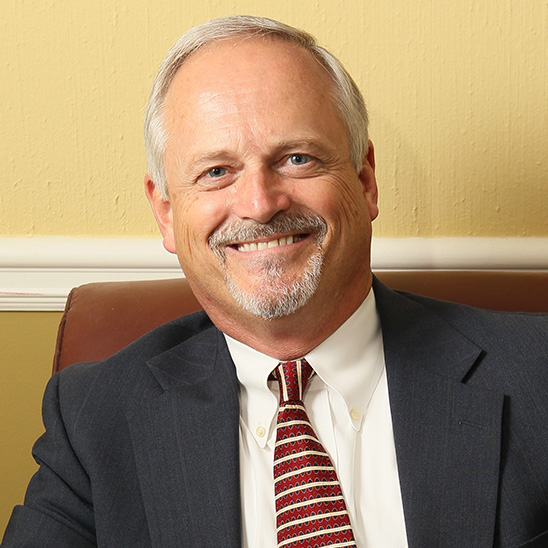 Doug Russ Doug serves as Managing Partner for Finance and Operations for Premier Logistics Partners, LLC, a 3rd party logistics business (3PL) providing shipping and logistics solutions for its customers and clients. He earned his Bachelor's degree in business and accounting from Wittenberg University and his MBA in finance from Pennsylvania State University. Upon graduation, he moved to Atlanta and has been practicing as a CPA in Georgia for over 30 years.
He also has experience providing turn-key services for business startups, as well as consulting and strategic planning for small to mid-size businesses via BizLaunch Now, a Johns Creek consultancy he founded. Doug also served as President of the Johns Creek Chamber of Commerce from 2009-2011. During this span the Chamber more than doubled to over 425 members. His vision for the JCCC saw the combined efforts of its members facilitate consistent and robust growth for the benefit of the Johns Creek business community.
He was also a member of the North Fulton Transportation Planning Task Force. Doug is an active member of Perimeter Church, where he was a founder of Boy Scout Troop 317. He has three grown children, and enjoys running, reading, tennis, travel and time with his family.
Bill Abely serves in a financial management for Leapfrog Services, where he puts into practice his extensive background in planning and operational finance. He is an expert on profitability and pricing analysis of complex outsourcing and tech based services and products. This extensive level of expertise has taken him to Nationwide Credit, Arby's Restaurant Group, Subsidiary of D.G. FastChannel, and CSM Bakery Products in Atlanta.
Bill has a BA from Boston College and his MBA in Finance from Duke University, The Fuqua School of Business. He and his wife, Catherine, enjoy spending time with their daughter, Erin, and supporting her in various school and music activities.
Catherine Abely is an investment director at Children's Healthcare of Atlanta since June, 1996. She is a CPA who is also certified as a CFA and CAIA. A graduate of Providence College with a Bachelor of Science Degree in Accounting, Catherine has expertise in private equity, finance, strategic planning, mergers and acquisitions and corporate finance. Married to Bill Abely, they enjoy spending time with their daughter, Erin, a senior at Johns Creek High School and an avid student of the arts.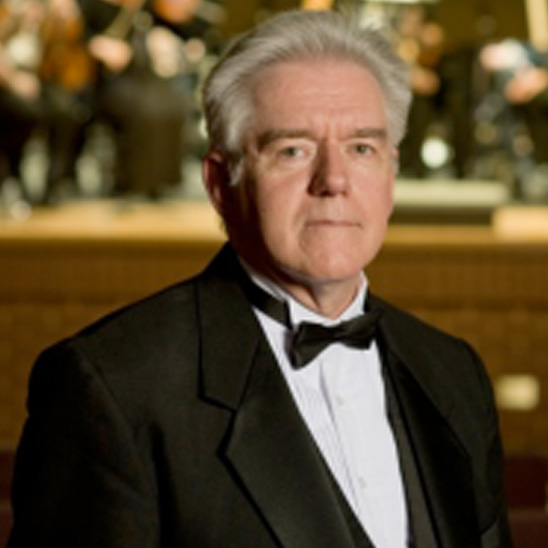 JCSO Music Director and Conductor, J. Wayne Baughman studied choral and orchestral conducting, earning undergraduate and graduate degrees in music education from the University of Alabama, as well as advanced studies in conducting at the University of Michigan. Upon his arrival in Atlanta in 1974 Maestro Baughman immediately became involved with the Atlanta Symphony Orchestra and Choruses and for twenty-five years was a frequent vocal soloist, chorus member and rehearsal conductor under the guidance of the late Robert Shaw. Well known for his oratorio performances as bass soloist, he collaborated with Maestro Shaw on numerous performance projects including the Mozart REQUIEM MASS, J.S. Bach's ST. JOHN PASSION, and Handel's MESSIAH. In 1990, as bass soloist, Maestro Baughman shared the honor of a Grammy Award for the Telarc recording of BELSHAZZAR'S FEAST (Walton) and CHICHESTER PSALMS (Bernstein) with Robert Shaw and the ASO. Maestro Baughman has held conducting positions at the State University of New York at Cortland and Brevard Music Center. He also served as music director at Peachtree Christian Church in Atlanta for nine years where his performances of major choral-orchestral works received critical acclaim. Maestro Baughman is recently retired from liturgical music.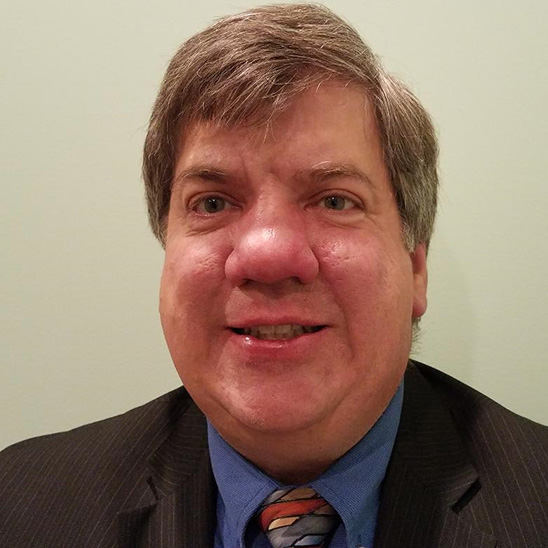 Kevin Brown has over 35 years of experience in the Atlanta arts community.  For 25 of those years, he managed volunteers and front of house operations with the Atlanta Symphony Orchestra at Atlanta Symphony Hall and Chastain Park Amphitheater.  He also managed the Atlanta Symphony Youth Orchestra and played a role in their performance during the closing ceremonies of the 1996 Olympic Games.  While with the Atlanta Symphony Orchestra, Kevin worked with classical artists ranging from Itzhak Perlman to Yo Yo Ma and popular artists ranging from Elton John to Prince.
Most recently, Kevin served as the Director of Volunteer Services at Piedmont Atlanta Hospital.  While there, he served on the board of the Georgia Hospital Association's Georgia Society of Volunteer and Retail Professionals, (GSVRP).  He won three consecutive annual Best Practice awards from the GSVRP for "Unique and Innovative Programs focusing on Community Outreach."
Kevin is a member of the Johns Creek Chamber of Commerce and the Vice President of the Georgia Piedmont Youth Orchestra.  He is the President of the Glenhurst Homeowners Association and also directs the Social Committee.
Kevin received a Bachelor of Science degree from Mercer University, Atlanta.  He enjoys collecting antique arcade games, slot machines, phonographs and radios – including a 1946 and a 1958 jukebox.  A resident of Johns Creek for over 20 years, he enjoys spending time with his wife Jann and two boys Nick and Luke.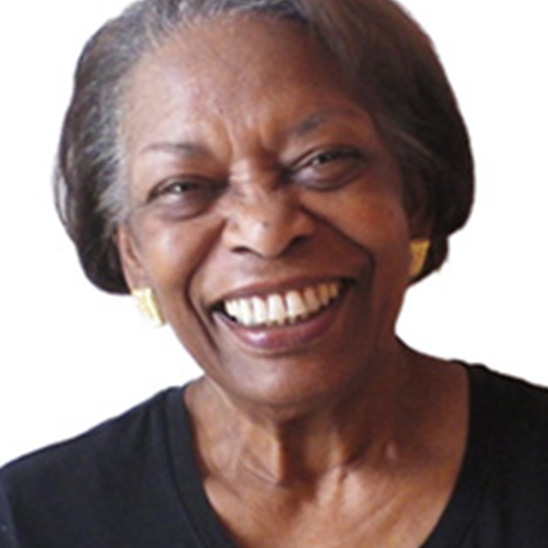 Marianne F. de Vargas is a retired clinician, educator and work/family strategies administrator; a trainer, team builder, and fundraiser with more than 20 years' experience in community, family and educational development.
Ms. de Vargas was educated at the University of Massachusetts at Boston, Boston University, and Cambridge College, where she completed her undergraduate and graduate degrees as well as a number of post-graduate courses from Lesley College (now Lesley University in Massachusetts.) In addition to being a consultant for The Vargas Group, Ms. de Vargas is a published writer and former Adjunct Professor of Early Childhood Education at Kennesaw State University in Kennesaw, Ga., developer and President of Work/Family Strategies, Inc., in Fort Myers, Florida; Family Therapist/Educator and Clinical Staff Supervisor at the Ruth Cooper Center for Behavioral Health in Fort Myers, Florida; Manager of Early Childhood Education at the Dimock Community Health Foundation in Boston, Massachusetts; and Clinician and Life Skills Educator for the Futures for Young Parents Program in Somerville, Massachusetts.
Ms. de Vargas has always been involved in community activities and with professional associations, such as the Johns Creek Arts Center where she served as a Board Member and Chair of the Governance Committee. De Vargas is a former member and President-elect of the Board of the Georgia Highlands Medical Center. Previous affiliations have included the Curriculum committee of the Lee County School Board where she chaired the Math/Science Development Project; the Ruth Cooper Behavioral Health Center, chairing the Cultural Competency Committee; the Florida Gulf Coast Writers Association where she was Vice President/Treasurer; the Literacy Volunteers, and the Citizen's Advisory Committee to the Commissioners of Lee County, Florida.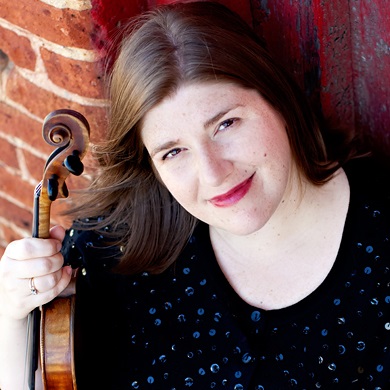 Concertmaster Adelaide Federici earned a Bachelor of Music degree from the Eastman School of Music and a Master of Music degree from the University of Southern California. Adelaide also studied at the Meadowmount School for Strings, Brevard Music Center, Encore School for Strings, the Mozarteum in Salzburg, Austria, Holland Music Sessions, and the National Repertory Orchestra. She has been teaching violin for 15 years. An avid performer, Adelaide is also assistant principal second violin with the Atlanta Opera Orchestra, a member of the Atlanta Ballet Orchestra, and frequent substitute with the Atlanta Symphony Orchestra. She performs with the Atlanta Chamber Players, Duo Sorelle, and the contemporary music ensemble, Bent Frequency. Ms. Federici has performed as soloist and chamber musician in Atlanta, New York, Los Angeles, Colorado, Arizona, Austria, Germany, and The Netherlands. She currently resides in Virginia Highlands with her husband, and two children.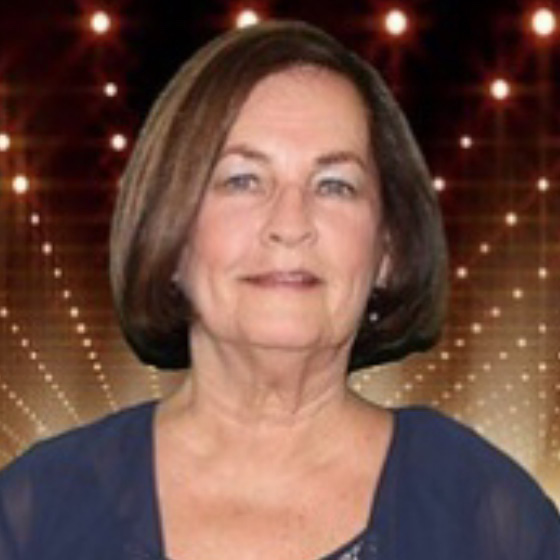 Angela Harvey is a retired educator with a masters degree in Middle Childhood Education. She was selected to Who's Who Among American Teachers and was Teacher of the Year. Angela enjoys being a community volunteer and supporting the arts. She is a charter member of the Johns Creek – North Fulton Rotary Club and is on the board of Leadership Johns Creek. She is also a member of the Johns Creek Arts Center Guild.  Angela attends Johns Creek Presbyterian Church.  She was married to the late Hubert (Bud) Harvey and has three children and three grandchildren.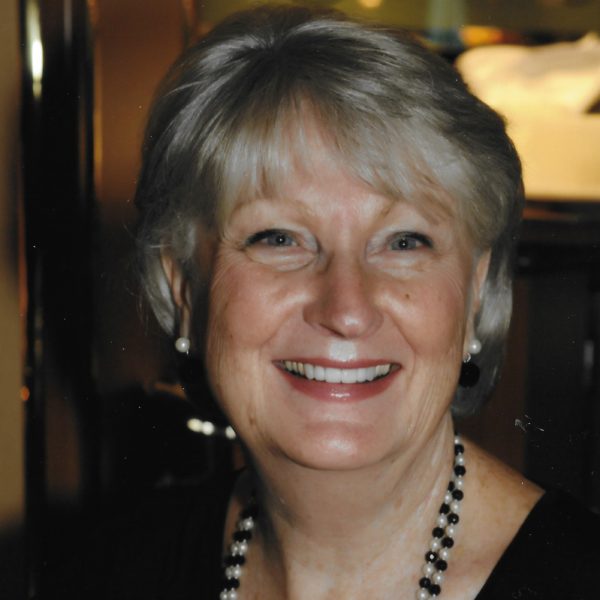 Kathleen Hoenig was born in Brooklyn, New York, and graduated from Kings County Hospital Center as a Registered Professional Nurse. She hold a degree in Psychology from New York Institute of Technology, and has worked in hospitals and as a School Nurse on Long Island. She retired as a Medical Management advisor for State Farm Insurance Company.
Kathleen is currently on the board of directors of the Johns Creek Symphony Orchestra with responsibility for the Friends of the Symphony. She is also on the board of Emory Johns Creek Hospital Auxiliary, where she serves as Vice President for Membership. Besides the Symphony, my love of music has led her to sing in an ensemble at St. Brigid Church and in the Sunshine Singers, a group that performs for residents of assisted living facilities. She has also been active in the Habersham Book Club and Forsyth County Women's League. Kathleen is a widow living in the Johns Creek area. She has four children and nine grandchildren who live in Texas, Missouri, and Georgia.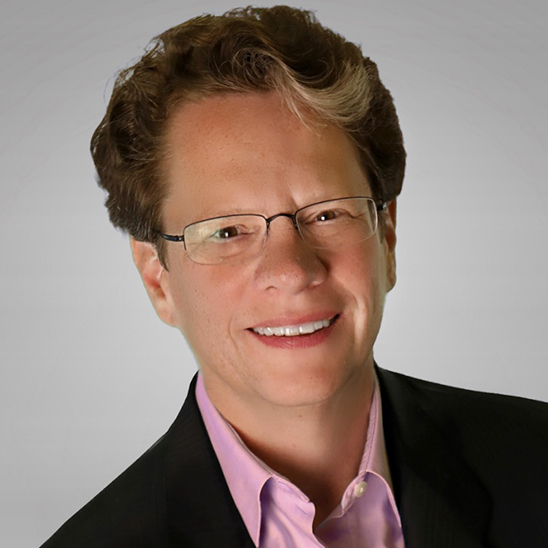 Vicki Horton has been a professional site selection consultant for 25 years. She is an entrepreneur and a business owner. Through her businesses she assists her corporate clients with supply chain optimization, entry into the US market, location strategy, community evaluation, site selection, real estate negotiation, and economic development incentive negotiation and collection. She also works with community, regional and state leadership conducting economic development strategy and implementation plans and funding of projects.
In her 25 plus year career, Vicki has worked for well known site selection firms including The Austin Company, Fantus Consulting, Deloitte and Touche, SC&H Group, and Crowe Horwath. She also spent a portion of her career as the Director of Network Strategy for a nationally known consumer products company.
Vicki works with Fortune 100, 500 and middle market companies. Some of her current and past clients include Porsche, Cox Enterprises, PPD, HCA, ConAgra, Hobart, Avery Dennison, Russell Stover, Under Armour, Springs Industries, ADP, Chicos, Simmons, Fisher Scientific, Owens Corning, Gaylord Entertainment, and AOL.
Vicki earned a Bachelor of Science degree from University of Akron and a Masters of Public Administration degree from Cleveland State University. She is an active member of the Industrial Asset Management Council (IAMC), The Association of Operations Management (APICS), The Council of Supply Chain Management Professionals (CSCMP), International Tax Professionals (ITP) and the Urban Land Institute (ULI).
She is a part-time professor for International Economic Development Council (IEDC) and teaches annually at Colorado State University, Georgia Institute of Technology, and University of North Carolina. She also is on the faculty of the United States Chamber of Commerce and teaches at University of Georgia. She teaches courses on Site Selection and Economic Development and public/private collaboration.
Vicki is a paid speaker, professor and an award winning published author. Her award winning book, The One You Feed, is a compilation of short stories, reflection questions and quotes designed to assist in the development of key character traits in children ages 7 to 14. In 2013 The One You Feed won the National Indie Excellence Award in the categories of Young Adult Non Fiction for content and Book Cover Non Fiction.
Kathleen Klotz, MD, PhD has been in private practice specializing in Neurology since 1992. Born in Arlington, Virginia, Kathleen obtained her BS of Biology from the College of William and Mary and then became a Neuroscientist at the NIH (National Institute of Health). Eventually, Kathleen received her PhD in Neurochemistry from Georgetown University and then went on to attend medical school at Boston University. Her residencies in Neurology were first at Duke and then at Yale where she also had a fellowship in Neuroimmunology. During this time, Kathleen served in the Medical Corps of the Army National Guard in the mid-1980's. Always engaged in music, Kathleen plays flute with her church choir and dabbles as an "amateur" on the saxophone.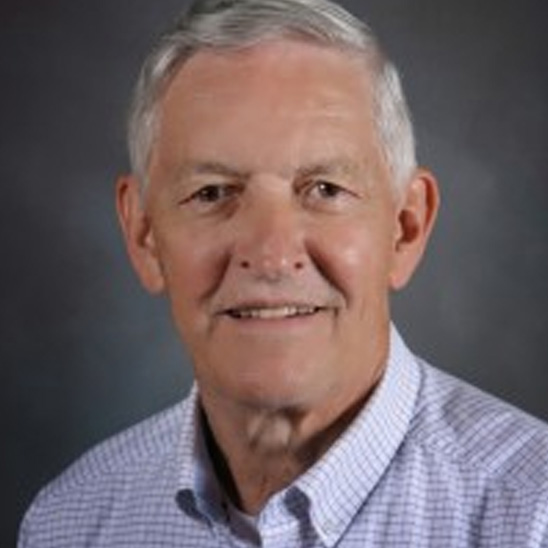 Lyman Louis recently retired as a print specialist with Minuteman Press. Starting out in the family printing business, most of his business career was spent with CBS Publishing in New York, ending up as Vice-President, Manufacturing and Purchasing for CBS Educational and Professional Publishing. Subsequently, he purchased and for 14 years ran Quickprint of Rutland in Vermont. He has served on numerous boards, including Killington Music Festival, Greater Westchester Youth Symphony, where he was the founding president, and Lakes Region Youth Orchestra, as a charter member. He is currently the founding president of the Georgia Piedmont Youth Orchestra.
Lyman has been active in Rotary for 29 years. He holds a BA in General Business from the University of Washington, and a BS in Printing Management from Carnegie Mellon. Lyman and his wife, Ginny, recently celebrated their 55th anniversary and have a son, a daughter, and three grandchildren.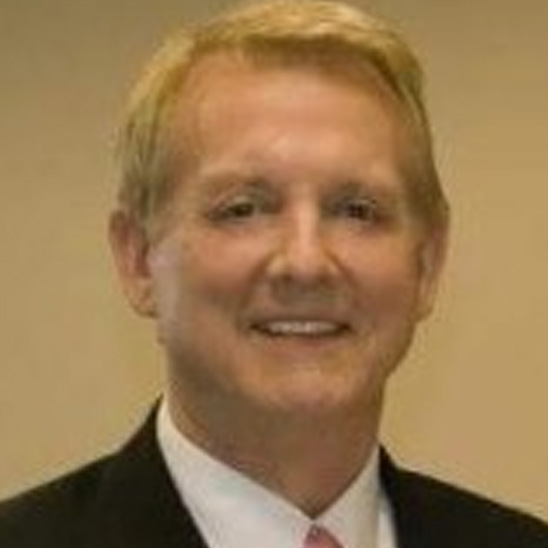 From 1995 until 2008, Monte Nichols was Music Director and Conductor of the regional professional orchestra, the Gwinnett Philharmonic. As founder, he led the organization through 13 seasons of widely appreciated concerts, employing all professional musicians and working with a board of directors to achieve a balanced budget in every year.
In 2013, Mr. Nichols completed 27 years as Worship and Music Pastor of Peachtree Corners Baptist Church in Peachtree Corners, Georgia. During those years, he conducted and supervised the large choral and instrumental organizations of the church. Currently, Mr. Nichols teaches private voice and piano at the Wesleyan School in Peachtree Corners, GA. As founder of Creative Leadership Services, Inc., he serves as a mentor/coach to many current and future music leaders and conductors in various churches and schools.
A major influence in Mr. Nichols' musical development was his association with Robert Shaw. In numerous seasons between 1974 and 1994, he served as a chorus member and soloist with the Atlanta Symphony Orchestra Chorus and with Mr. Shaw's professional chorus, the Robert Shaw Chamber Singers. Mr. Nichols performed with the Atlanta Symphony Orchestra in recordings and concerts with Yoel Levi and Robert Shaw at Symphony Hall, Spivey Hall, and Carnegie Hall. He also conducted the Ft. Worth Symphony and members of the Atlanta Symphony in concerts with church choirs and orchestras, some of which were televised regionally and nationally. Mr. Nichols has served as an adjudicator for music festivals in several states and has conducted festival clinics for school choirs, bands, and orchestras.
To augment his studies in Music Education at McNeese State University, Mr. Nichols toured Europe as soloist with ensembles from the Shenandoah Conservatory of Music. Mr. Nichols resides in Peachtree Corners, GA with his wife, Carla.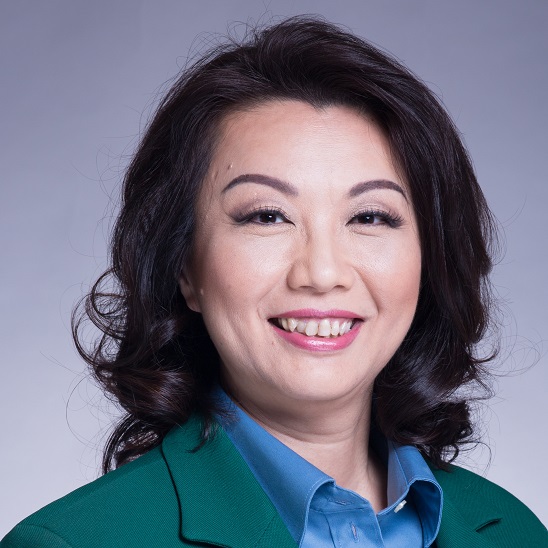 Back in 2003, Ting Chiu, Ms. Ting to those close to her, was a contented Montessori teacher. With her caring attitude and devotion to education, this talented, well-educated woman was making a name for herself in her career. An unfortunate event changed her view on life, realizing that people needed basic financial literacy. With the help of World Financial Group, she took up the cause of educating people with financial knowledge and providing solutions to build and protect wealth for families. She quickly evolved into a more decisive, inspirational leader, receiving honors and accolades, because she believes that people can always be helped by teaching them the basics of personal financial strategies.
Ting, who has impeccable personal ethics, with well-developed principles of strong family values, is changing families' lives in very positive ways and, with her business skills and abilities, has helped others become proponents of financial literacy as well. Indeed, this selfless dedication, hard-work, and single-minded focus on her cause helped Ting get her promotion to Executive Vice Chairman in 2015. She is currently managing over 300 licensed agents across 15 states and serving clients in over 30 states.
She added to her qualifications by receiving her designation as a Certified Financial Educator (CFEd), by becoming a Certified College Planning Consultant, and by becoming a Registered Representative with Transamerica Financial Advisors, Inc. Ting, highly regarded in her community, is active in her church and is involved in several nonprofit organizations.